To get the accessories of your favorite car
When you go out for a hangout or a picnic with your family, it is ideal to take the pet member with you because you and your family members can pass a great time playing with it. If you have a pet dog, it is your responsibility to take proper care and bring it with you where you go. The dog can give you good company.
So, if you are going to buy a new car, think about dog-friendly cars, and the dog-carrying capability of the car, and select a suitable one.
Here, I am going try to give a complete guideline on this topic and pick 5 top best cars for dogs and dog owners.
​Why You Need a Suitable Car for Your Dog
Do you know the statistics about this? It will clear your concept of why you need a car that is suitable for dog carrying.
About 56% dog owners drove with their dogs last year in U.S. 29% admitted that they were distracted by the dogs in the cars. 52% dog owners regularly put their dogs in the cars. 19% dogs climbed from the back to front seat. 13% dogs took food on the cars and have potty problems.
These indicate that if you are a dog owner, you have to have a dog-friendly car for safety and to keep your car neat and clean.
Sometimes you need to take the dog to the pet hospital for its treatment and checkup. For a family picnic, you may take your dog with your family members. You can go shopping with your dog. Having a suitable car for the dog, helps you to take your dog with you anytime.
For these reasons, you need a suitable car for your dog.
What the Things that Make a Car Best for the Dogs and Dog Owners
Have separate space for the Dog
https://hellowdog.com/the-7-dogs-that-drive-their-owners-crazy/If your chosen car has this facility, it will be excellent for carrying the dog. It will increase your safety, and the dog will not distract your attention when you are driving.
Good Ventilation System
The car must have a good ventilation system which helps to keep the dog calm and cool in the car.
Have other Facilities for the Owner
It will be a big disadvantage if your car doesn't have other facilities like a regular car but has a dog-carrying facility. So, keep in mind that you have to buy a car with enough services that you may need.
Dog Safety Belt
When you are driving a car with your dog, it is ideal to put a dog safety belt on your dog. Because dog loves to bring out their head from the car's window and they climb from the front seat to the backseat and vice-versa which are dangerous for them and themselves.
Less Vibration in the Running Time
It is a good quality car for the dog and dog owner. A low-vibration maintenance system for a vehicle can make trying to keep the dog calm, and it is also boring for you to drive.
Useable For other Reasons
It is a necessary thing that you can use the car for different purposes also. So, try to find that kind of car.
# Skoda Superb Estate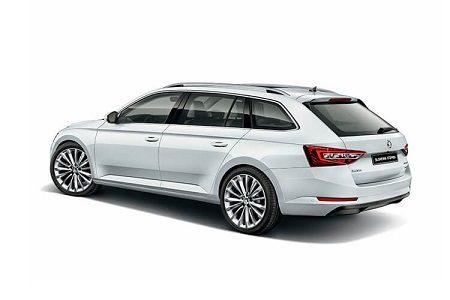 It is one of the best dog-friendly cars. It is comfortable, have a significant space, and is easy to drive. This car provides a dog safety belt and a dog hammock in the back which make it unique.
# Nissan X-Trail 4Dogs
This Nissan dog-friendly car is specially designed for dog owners to carry their pets easily. It has a separate space in the back for the dog, and there is a screen for the dog to watch who is sitting in the driving seat. The owner can also see the dog's movement on his screen. I think it is the best car for dogs.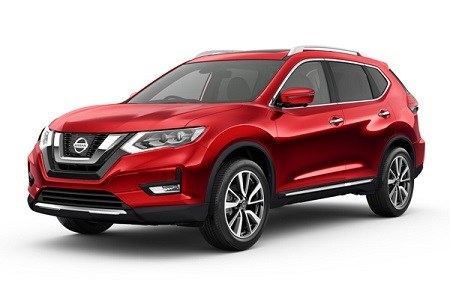 #Land Rover Discovery
It is one of the most common cars and the best car for Great Dane owners. This car provides a good space to put a dog in. You can put some additional tools for your dog easily. By driving it, you can smoothly go to remote areas without facing any problems.
# Mercedes E-Class Estate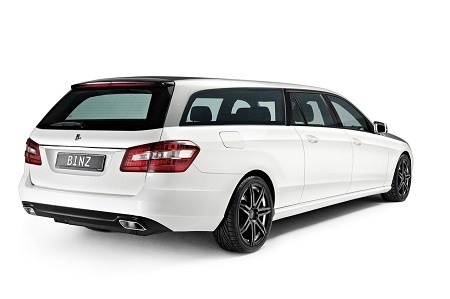 It is one of the most luxurious cars. If you are looking for the list of best cars for big dogs, you may find the Mercedes E-Class Estate at the top of the list. It has huge space and comfortable features for dogs and is the best car for dog owners in 2023.
# Citroen C4 Picasso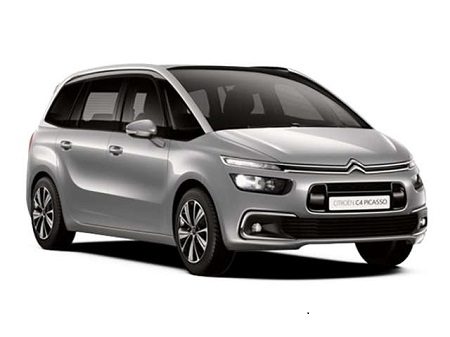 You will have a great driving experience when you drive it. You can use an optional divider in the middle of the front and back seats. So, you can put your dog in the backseat.
Verdict
As a pet lover, I always suggest pet owners not treat pets as animals but rather as family members. So, when you are going to have a new car, think about family and also your pet dog's comfort.
Riding with your dog can give you pleasure, but it is risky also if your car is not suitable for this. So, find the best one for you and your dog.
You can cover the cabin with rubber floor mats to protect it from dirty paws and use additional seat covers to protect them when you are driving with your dog.