Dog parks have been long considered the most valuable places for dog lovers who want to train or do something together with their dogs. The parks are a feature for the municipal and community. The park can be a public park or a park specified for dogs.
Dog-friendly parks have many things to attract dog owners and their lovely pets. These have important pet elements that are very prevalent for the dog owners and the dogs themselves.
Some of the perks that we'd highlight from the places for dogs are the easy walking distance, the dog's facility, the secure environment, and so on. The quality park which has link fencing makes the owners rest assured to take their leashes off, letting their dogs run freely in the park.
Not to mention the grassy areas which are a perfect medium that can be used by the dogs to play around with their peers. The freshwater is filling up the water bowl. Also, in some parks, there are containers for dog droppings. The good thing about dogs in the parks in the US is that you can make these recreation and leisure time destinations. Look at the tree shades which are perfect for a picnic with your family. The benches for sitting and watching your dog from far away. Every dog park has different facilities that you and your dog can enjoy. Pick up your dogs and take them along with you.
Make sure that your dog is up to date with the medications and vaccinations so that you will rest assured that they can blend in with the dog community and their friends as well. Limit the number of pets that you take to the dog parks unless you are tagging along with your family with you.
If you are interested in taking your dog to places for dogs you can check the top dog-friendly parks in ten major cities of the United States below.
Dog-Friendly Park in New York City, NY
Address: St Nicholas Ave & W 135th, New York, NY, US, 10027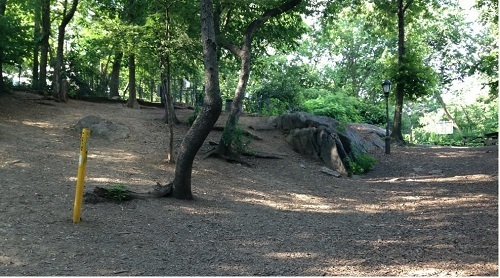 St. Nicholas Dog Park
It is a New York City public park located nearby the City College of NY. It contains 23 acres of park which is accessible by the public. It is a perfect park for the family with kids as well. Within the park, the fenced-in dog park is a great area for you and your dog. Try this park for the adventurous experience by running along the rocks, and boulders to climb on. The place is big enough for running and jogging. No watering area recommended bringing your water.
​Los Angeles, CA
Address: 1004 E 4th St, Los Angeles, CA, US, 90013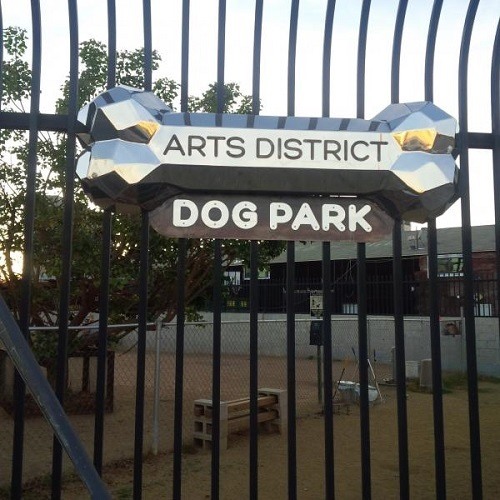 Arts District Dog Park
Arts District Dog Park has everything to offer for fun and safe dog walking and running activities. You and your dogs will have an excellent time enjoying many features of the place including the dog water fountain, shade trees, separate small dog area, benches, double gate safety, pooper-scoopers as well as trash bins. It opens daily from 5 in the morning.
​Chicago, IL
Address: 5800 S Lake Shore Dr, Chicago, IL, US, 60637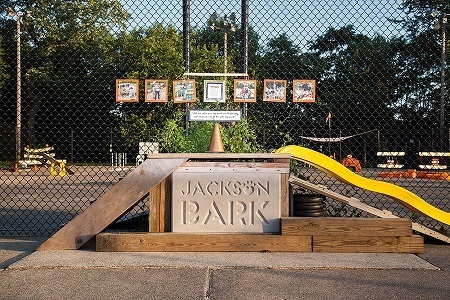 Jackson Bark Dog Park
If you are looking for the best community dog park in Chicago, if not the entire Midwest, Jackson Bark is the spot to take the top spot. Often described by regulars as a "puppy paradise" and "amusement park for dogs," Jackson Bark is charmingly and aptly named after the park in which it resides, Jackson Park. The dog park has a very inspiring and unique backstory; with zero dog parks on the south side of the city, a very resourceful and industrious community activist took it upon himself to convert four abandoned tennis courts into a state-of-the-art dog park, designed and built with second-hand materials. In the same selfless spirit, the community maintains the park, which remains open 365 days a year to the public free of charge.
Pet-friendly park Jackson Bark also boasts an impressive list of over a hundred pup and pup-parent-friendly amenities and features such as a free parking lot, a fully stocked first aid kit, a "Dog Days Lounge", a "Little Free Library", two water stations, two time-out sections, two tether ball play areas, three double gated entrances (one handicap accessible), three large enclosed trash bins, four toy baskets, twenty benches/chairs, twenty pup poo bag dispensers, twenty "Super Dooper Pooper Scooper" (cardboard scraps for soft stool) dispensers, as well as an ever-evolving agility course with twenty plus obstacles to test your pup's wit and physical aptitude.
​Houston, TX
Address: 3201 Hwy 6 N, Houston, TX, US, 77084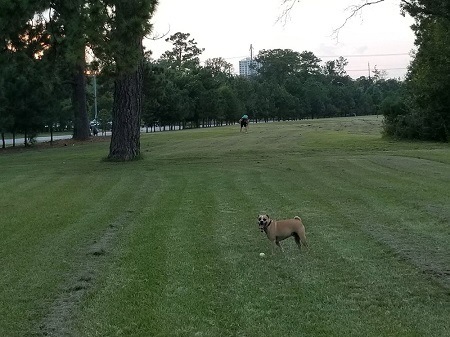 Congressman Bill Archer Bark Park
Congressman Bill Archer Bark Park is an excellent maintained, and manicured lawns fit for smaller dogs. However, there are areas with ample spaces to give the freedom to your bigger dogs to run around. The park is split into small and large dog areas. The good thing is, clean water is provided here. The equipment, tree shades, and tons of spaces are the perks of this bark park.
​Philadelphia, PA
Address: 898 Aramingo Ave, Philadelphia, PA, US, 19125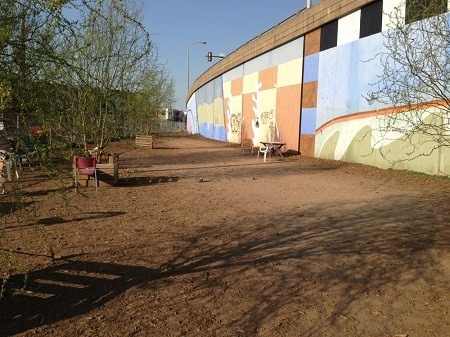 Triangle Dog Park
It is located exactly in the Fishtown neighborhood of Philadelphia. It has ample space for walking and running over. The fencing places allow dogs with the double gate a safe and fun spot to play and run with your dog. You can rest assured to take the leash off because it has a dual entrance. You could bring your water, poop bags, and a towel. However, the area can be filthy when it rains. So, you could consider checking the weather condition before going there.
​Phoenix, AZ
Address: 6655 N 23rd Ave, Phoenix, AZ, US, 85015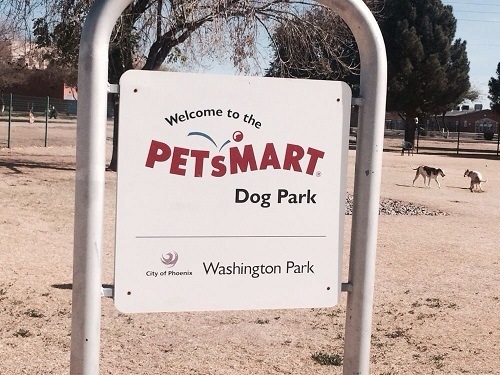 PETsMART Dog Park at Washington Park
Opening in the morning, you could take a walk with your dog without hassle and fuss. Not to mention that dog-friendly parks have a lot of features that you can use to do fun activities with your dogs and friends. It is perfect for both small and big dogs. The six-foot-high perimeter fencing and two double-gated entrances will make sure the activities are safe for you and your dogs. There are also water fountains and stations for dogs.
​San Antonio, TX
Address: 13203 Blanco Rd, San Antonio, TX, US, 78216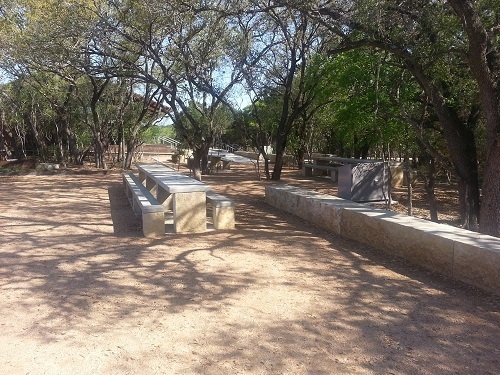 Phil Hardberger Dog Park
You can rely on Phil Hardberger Dog Park for free-to-roam off-leash dog activities. The dog park has two separate areas for small and large dogs. The facilities featured are picnic tables, fountains, a playground, as well shelters for dogs. There are also dispensers and trash cans to keep the park clean. Every owner must read and follow the rules set by the community there.
​San Diego, CA
Address: 1590 E Mission Bay Dr, San Diego, CA, US, 92123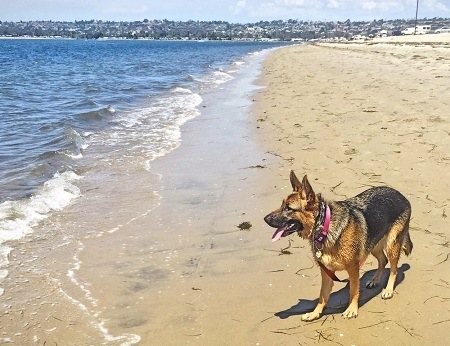 Fiesta Island Off-Leash Dog Park
Most of the places that allow dog parts are designed to off-leash dog activities. The entrance of Fiesta Island comes with dog bag stations. You could take them before entering. The facilities are perfect for biking, water sports, jogging, and many more activities. There is no water fountain in the location, so you will need to bring your water to feed your dog. However, the areas are vast so you won't need to worry to bump into other players out there.
​Dallas, TX
Address: 4899 Gramercy Oaks Dr, Dallas, TX, US, 75287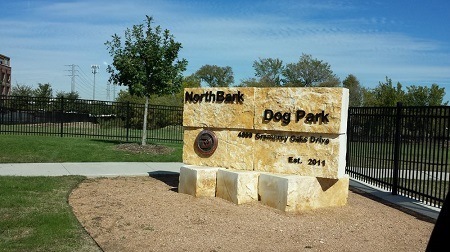 North Bark Dog Park
NorthBark Dog Park is a large 22.3-acre off-leash dog park with an abundant amount of facilities including benches, a drinking bowl, a lake, a pond, a pavilion, a waste station, an ample parking lot, a picnic area, a small dog area, trails, as well as large dog area.
​San Jose, CA 
Address: 3900 Camden Ave, San Jose, CA, US, 95124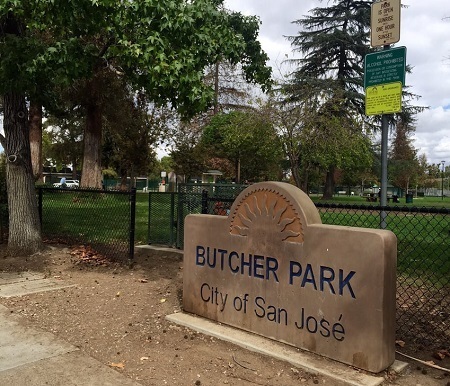 Butcher Dog Park
The Butcher Dog Park has a water play feature, a volleyball court, and two basketball courts for people. The parking is on the street, but it has ample restrooms. The dog play area is separated into small and large dog play areas.